公司简介
公司简介
Company Profile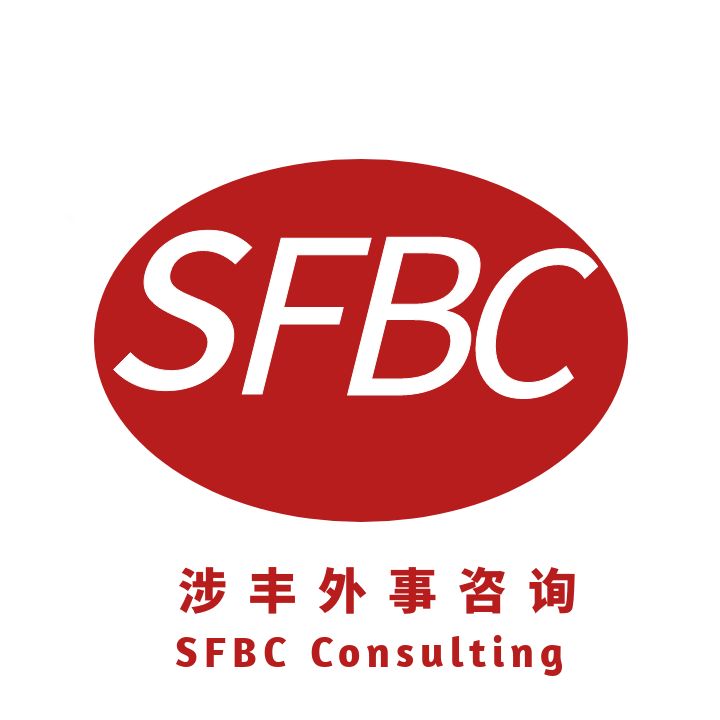 上海外事商务咨询中心----属于涉丰商务咨询(上海)有限公司
一站式外国人商务咨询服务----你生活和事业的助手。我们真诚,我们专业,我们系统,我们尽责。我们充分了解您的需求。
310 Consulting ----Affiliated to SFBC Consulting(Shanghai) Co.,Ltd
One-stop foreign business consulting service – your life and business assistant. We are sincere, professional, systematic and conscientious. We understand your needs.


上海外事商务咨询中心 310 CONSULTING
专注于外商服务领域,致力于为外商来华提供一站式涉外咨询解决方案,其具体业务涉及外商独资、合资企业的注册咨询、财务咨询、外企企业注册咨询、外国人来华工作签证、外国人创业咨询,外国人来华驾照换中国驾照等涉外业务。公司客户群体主要来自欧美、非洲地区及中东和亚洲地区,现服务外商企业数量已达数千家。"因为专业,所以信任"的理念帮助我们成为市场知名度及占有率超前,也是外商来华商旅及投资业务的首选品牌。
Focusing on foreign business service and devoting to providing foreign investor with one-stop consulting solutions concerning foreign affairs. Specific businesses include foreign-owned and joint venture enterprises registration consulting, financial consulting, foreign company registration consulting, work visa for foreigners in China, foreigner entrepreneurship consulting, foreigners applying for Chinese driving license using their respective country's driving license, etc. Our clients mainly come from Europe, America, Africa, Middle East and Asia, and so far we have served several thousand foreign enterprises. The idea of "Professionalization engenders trust" helps us achieve high market popularity and share and become the preferred brand for foreigner business travel and investment in China.

我们的服务包括:外国人在华就业和签证政策咨询、外国人工作签证解决方案、协助客户准备材料、递交申请、翻译等,以及配套的人事及行政支持服务。
Our services include: policy consulting of employment and visa for foreigners in China; solutions to work visa for foreigners in China; assistance in preparing materials, submitting application and translating for clients; and related personnel and administrative support services.

我们的优势
Our Advantages
我们让您的工作和注册申请更为方便和顺利,提高成功率:
Making your work and application for registration more convenient and successful, improving the success rate:
1. 专业
上海外事商务咨询中心致力于为客户提供最佳服务,我们能用流利的英语交流和工作,我们会为您讲解政策法规、要求和办事程序,协助您按规定准备材料,并提交,提升成功率。
1. Professional
310CONSULTING devotes to providing our clients with the best services. We can communicate with fluent English at work. And we can explain policies and regulations, requirements and business procedures for you, assist you in preparing and submitting materials in accordance with provisions, improving the success rate.
2. 经验丰富、合法可靠
上海外事商务咨询中心有多年的外国人工作签证服务经验以及外资注册园区合作经营,处理过各种各样的问题,熟悉各地主管部门的内审要求和流程的各种细节要求,而且不仅针对个人客户,我们还是多家大型集团客户的全国总代理,具有丰富的多地项目办理经验。我们严格按照法律和规定办理,确保您的申请合法有效。
2. Experienced, lawful and reliable
310CONSULTING has years of experience in work visa services for foreigners and cooperative operation in foreign investment registration park; has dealt with all kinds of problems; and is familiar with internal audit requirements and detailed process of competent departments in various regions. We are also the national general agent of many large groups with rich experience in project management in many regions. We conduct strictly according to laws and regulations and we ensure your application is valid and legitimate.
3. 一站式服务
上海外事商务咨询中心为您提供一站式服务,您可以电话或者发邮件给我们,我们将与您洽谈服务及收费安排,最大程度上减少您的工作量和成本。
3. One-stop services
310CONSULTING provides you with one-stop services. You can call us or send e-mails to us. We will talk over the services, charges and arrangements with you, reducing your workload and costs to the greatest extent.

我们的企业文化
Our Corporate Culture
企业使命:为客户提供专业、高效、一站式外国人来华商务咨询服务
企业愿景:中国专业外事商务咨询的最佳服务网
企业宗旨:服务外国客户,促进中外合作交流
核心价值观:专业、诚信、高效、合作
Corporate mission: providing clients with professional, efficient and one-stop business consulting services for foreigners in China
Corporate vision: the best service network of professional foreign affairs business consulting in China
Corporate tenet: serving for foreign clients, promoting Sino-foreign cooperation and communication
Core values: professionalization, integrity, efficiency, cooperation